Write a Letter to Santa!
Has your child been good this year? Santa wants to hear what you want for Christmas!
Download the image below and let your child fill it out and send it to Santa. They'll even get a letter in return!
The entire Live Love Homes family wishes you a very Merry Christmas and a Happy New Year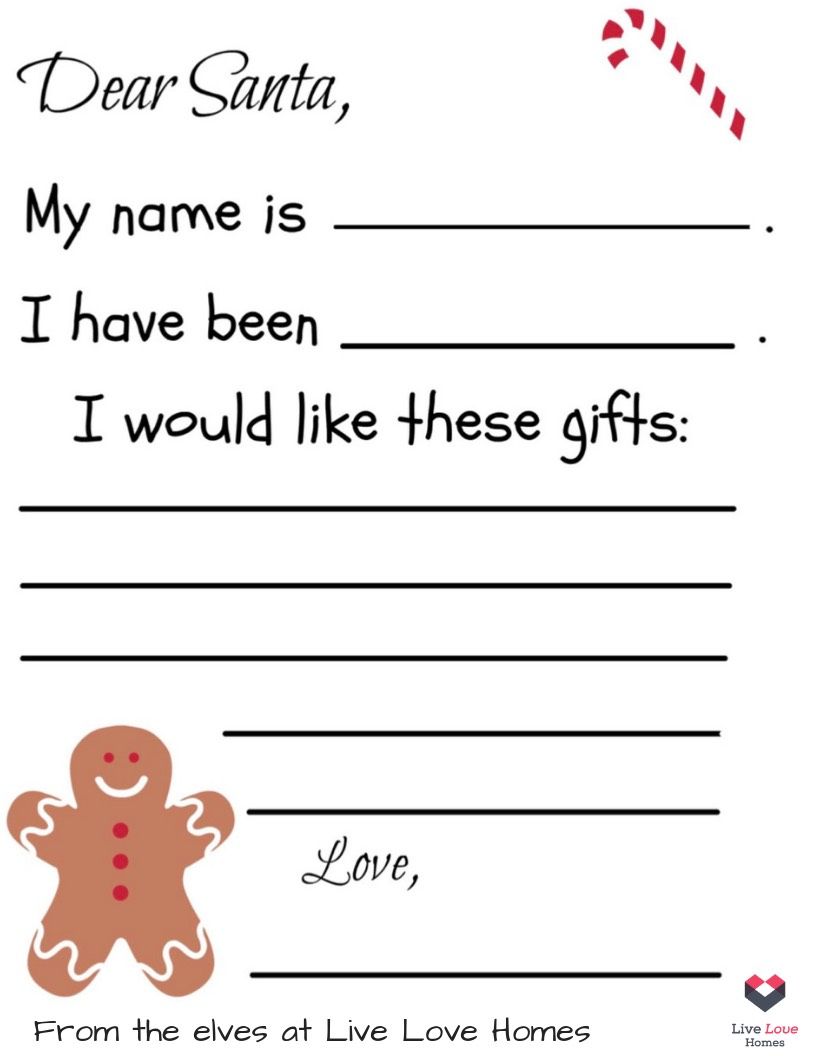 Steps to Getting a Response from Santa
Call or email Live Love Homes and tell them who you know that needs to buy or sell their home, invest, or start a career in real estate in 2019.
855-980-0077 / [email protected]
Have the child write a letter to Santa and help them place it in an envelope addressed to:
Santa Claus, North Pole
Write a personalized response to the child's letter and sign it "From Santa"
Insert the child's letter and the response into another envelope and address it to the child. That is what will eventually arrive in your mail box with the North Pole postmark
Add the return address Santa, North Pole, on the envelope
Ensure a First-Class stamp is affixed to the envelope with the appropriate postage and address it to: 4141 Postmark Drive, Anchorage, AK 99530-9998
Have a very Merry Christmas & Happy New Year from the entire Live Love Homes family
Place the complete envelope in a larger envelope
We recommend sending letters from Santa by Decemeber 8th so they can be received by the Anchorage Postmaster no later than December 15th. Santa's helpers in Anchorage will take care of the rest!
Be sure to share the experience on social media with the following hashtags: #LettersFromSanta & #LiveLoveHomes
Santa Pro Tip: When responding to Santa, make the response as personal as possible by highlighting your child's accomplishments over the past year. For example, helping around the house, receiving good grades in a particular subject at school, or participating in community service activties.